Your First Appointment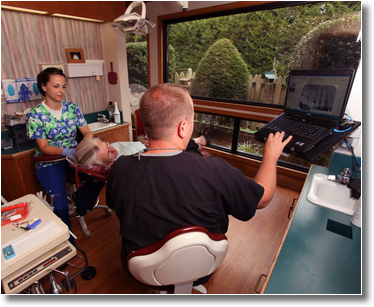 We look forward to meeting you and want to make your first visit to our practice as productive as possible. We believe good oral health is a key to better overall health and well-being. With that in mind, when you visit, plan to tell your hygienist and dentist about any problems, discomfort, or pain that you have been having.
When you first come, please arrive at least 15 minutes before your scheduled appointment time to fill out our New Patient Form and related paperwork. If you wish, you may download the forms ahead of time, print them, and complete them at your convenience before you come. Please visit our Forms page to find them.
You should also bring with you a list of medications you or the patient you are bringing is currently taking.
During your first appointment, we will conduct a comprehensive initial exam. You will meet your dentist who will talk with you about your oral health and discuss a treatment plan that will help meet your dental health goals. This visit might be accompanied by a prophylaxis (teeth cleaning) treatment, depending on time and the availability of a hygienist; otherwise, our staff will schedule this during a follow-up visit.