At Erwin Dental, we are devoted to helping people improve their oral health and quality of life. Our unique practice is staffed with local dentists and professionals who know their patients by name and treat them like family.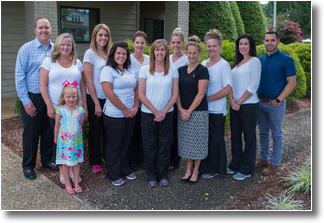 Our website provides information about our practice, our dentists and staff, location, many of the procedures we perform, and more. If you have any questions for us, please do not hesitate to contact us.
If you are having a dental emergency or think you might be having one, please visit our Dental Emergencies page. Depending on the severity of your emergency, you might need to contact us.
Our office is a comfortable, open, and modern treatment facility. View a slideshow with some pictures from our practice.
We are located just northeast of downtown Erwin at 600 North Main Street.